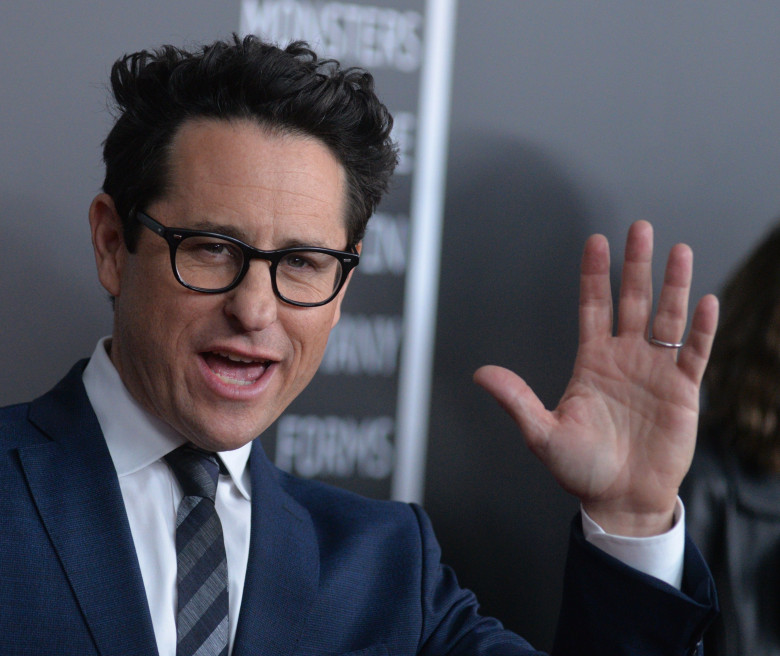 Indie Wire: J.J. Abrams Tells Young Female Filmmakers To Trust Their Own Voices
As one of the busiest and most in demand filmmakers working today, J.J. Abrams had much to share with a new generation of storytellers at the fifth annual Archer Film Festival in Los Angeles, a festival that exclusively serves to empower young female filmmakers. Following the keynote speaker of the previous year, Melissa Rosenberg ("Jessica Jones"), Abrams seemed to be the perfect selection for the evening, considering the wide appeal his array of projects boast, from mature television shows like "Lost" and "11.22.63" to more family-friendly fare like the massive "Star Wars: The Force Awakens." With all of that in mind, the seasoned filmmaker mused about his own dreams as a child and strongly encouraged the room full of teenagers to make their ideas into reality. Because as they would someday find out, not everybody does.
Moderated by Archer School For Girls students Alex Sherman and Billie Wakeham, the two young ladies kicked the night off by inquiring how Abrams juggles his various projects and manages to somehow keep his cool. After all, the sort of multitasking Abrams must do is what many young filmmakers could only dream to do down the line in their own careers. "Honestly, every responsibility and every problem that I have ever had working in TV or film was exactly the dream I had when I was your age," he told the aspiring filmmakers, "…which was to have movie problems. There's nothing better to have than a movie problem."
The further the conversation went, the clearer it became that Abrams is a true champion of the arts, especially when it comes to enriching the voices of tomorrow. He said, "It's a true thrill to make a living doing something that you love, which I think is one of the great things about [festivals like this] – a lot of the people who made these movies are people who have to do it. They love it so much, they need to do it. And that needs to be celebrated."
And in a room full of youth, of course, the conversation was bound to go down the path towards a galaxy far, far away as the moderators brought up how exactly Abrams planned on changing people's perceptions when it came to "Star Wars" being a boys-only club.
"Honestly, every responsibility and every problem that I have ever had working in TV or film was exactly the dream I had when I was your age, which was to have movie problems. There's nothing better to have than a movie problem."
He explained that when he met producer Kathleen Kennedy, "She and I talked [at] that very first meeting about this young woman who would be at the center of this story. It was a very clear thing for the both of us, and it was just this instinctive thing. It helped to have incredible producers [like] Kathy, who's a woman and is [at the] forefront of this: trying to make sure [women] are behind and in front of the camera."
As he referred to his wide variety of projects from both past ("Felicity" and "Alias") and present ("10 Cloverfield Lane" and "The Force Awakens"), he remarked how he's always been passionate about featuring female characters at the forefront. However, he mentioned how people still question this dedication to female representation. "I get asked sometimes, 'Why do you write these female characters?' And I don't think if they were male characters that anybody would ask that question."
"For me, it's always been something I've actually felt drawn to." Speaking to the kids directly, he continued, "But when I see people like you who are doing such incredible work and telling stories and making films and care about movies, you see that it's not really a revolution. It's already happened."
"I think [representation is] something that people need to see," he emphasized. "That there's a benefit to voices not just of women, but people of color and people that are typically not as well-represented."
"I think [representation is] something that people need to see. There's a benefit to voices not just of women, but people of color and people that are typically not as well-represented."
To conclude the evening, when asked about what advice he'd like to leave the young filmmakers with as they move forward in their own careers, he noted a special time very early in his career when he worked with the legendary Mike Nichols in his early twenties. "He taught me that my voice was as important as anyone's. Not to say that I know any better. It's critical that you don't walk around thinking that, but to know that your voice matters. That, to me, is a really important thing to keep with you."
Noting the fact that while many others may share similar ideas, not everybody actually goes so far as to act on them. He added that whatever method the kids take in executing their dreams, "It's incredible how important the action of actually throwing that pebble into the lake is. Because everyone can go, 'I have this pebble, I could throw it. Eh.' You know? You want to throw it into the lake."
"But wherever the inspiration comes from, when the inspiration comes, I think the most important thing is action," he said. "And figuring out a way to trust yourself enough and know that your voice is important enough and that you should express it."